Summer Car Care: 4 Ways to Protect Your Vehicle During the Hottest Months of the Year
Posted By: Greg T. | Date Posted: Jun 10, 2019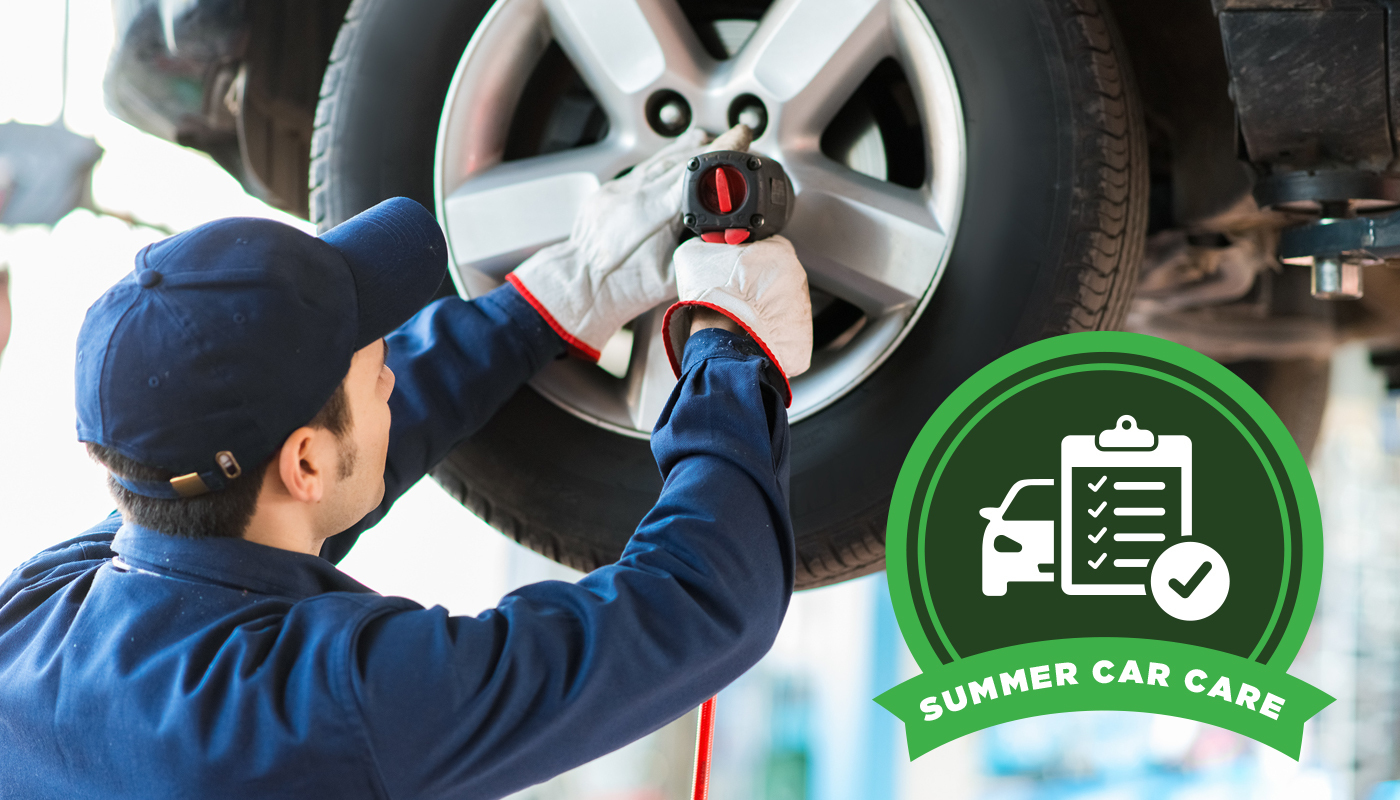 If any time of the year feels the most deserving of a break, it's the summer. As soon as school lets out, we're ready to rock board shorts and take a drive with the windows rolled down. High temperatures and constant sunshine, however, can negatively impact your vehicle and cause a headache during what should be the most relaxing time of the year. Take precaution to keep your car running smoothly and avoid issues due to the heat.
Here are 4 tips to protect your car from overheating and becoming damaged during the hottest months of the year:
1. Inspect and Address Issues Early
Make sure to have your car inspected yearly, so you know the engine, brakes, and wipers are in good shape. Remember to pay attention to your vehicle every time you drive to catch and resolve any small issues that could potentially turn into larger problems.
Have a chip in your windshield? Get it fixed as soon as possible to avoid a much more disastrous issue. Letting your car sit in the hot sun can make a small dent in your glass become a crack that extends across your windshield in the span of an afternoon. Taking care of a small chip early may save you from having to replace your entire windshield because of a stress crack from the heat.
Are your tires a little low, or could they be in danger of over-inflating due to high temperatures? Check them often to make sure they are properly inflated to avoid a potentially disastrous blowout on the road.
Paying attention to your vehicle and fixing small issues is cheaper than potentially letting them turn into something more troublesome. Stay safe and keep your car healthy throughout the summer!
2. Check Your Fluids
Always check to be sure your car is properly filled with the correct type of fluids. This includes gas, oil, transmission, steering, coolant, and brake fluids. Engine fluids help lubricate and cool mechanical components to avoid overheating.
On a long summer car ride, you want to be sure your fluids are topped off to avoid overheating or running out of fuel. No one wants to be stranded on the side of the road in June's blistering sun!
Many service centers will perform an inspection and top off your vehicle's fluids as part of your oil change service. Be sure that this is done routinely to keep your car running smoothly throughout the year.
3. Keep Your Car Cool
Everyone knows just how hot cars can get in the summer. Avoid overheating by finding a shady place to park, covering the inside of your windshield with a sun shade, and running your A/C while driving to ensure the car is at a comfortable temperature.
Test you're A/C often and have it serviced if it's not working correctly. Making sure your car is at a comfortable temperature while driving also keeps you alert when temperatures are high. When August arrives, along with the highest temperatures of the year, you will be thankful to have a fully functional A/C.
Using a shade on your front windshield can help protect the interior of your car from overheating and make it much more comfortable to climb into after you've left it sitting – no more scalding steering wheels! Shades can also protect your seats from fading as well as prevent damage to electronics from the sun.
4. Keep it Clean
Many people don't realize that keeping your car clean makes it safer on the road as well, especially during the summer. When there is grime built up on your windshield, it can become much more difficult to see out of when the sun is hitting the glass directly. After washing your vehicle, you'll notice your field of view will become much clearer regardless of the weather conditions.
Keeping the outside of your car washed will also help protect the paint from the sun's rays, and you can take even more precaution to safeguard your exterior by having it waxed.
Enjoy your summer more by knowing your car is protected! Follow our tips to avoid issues from the heat while you're taking a vacation or enjoying time with your family on the road.